So you know how I was going on and on about how annoying it is trying to figure out if I want to change out all my
bath hardware
in lieu of the new vanity tops we're getting? I think I've come up with an affordable solution, one that might just save you some cash in the future too.
The good news is that the tub and shower valves we currently have are compatible with other Delta trim kits! In case you didn't know, the pretty outside faucet components (trim kits) on tubs and showers don't come with the guts (valves). The valves are like an extra $50, you definitely need a plumber, and he's gonna hack your well up. So as long as I stick with Delta trim kits, we don't have to gut the showers if I want to change out the finish. OR... I could keep the chrome and just buy a couple new handles for the tub and showers to save some change and get more of a "lifestyle lift". Ooh, I just got Debbie Boone's "You Light up my Life" song stuck in my head.
Here's our current Roman Tub faucet and the showers match:


Here's the Victorian style sink faucets that are similar to the ones I'm going with. My version has a more elegant handle, but this is close. I can't show a picture of the real thing because we're getting them our contractor supplier (I pick them out from a good old paper catalogue). You can switch out your sink faucet handles too, but we're changing ours from a single hole to widespread faucets.




I can purchase the Delta Victorian handles for the shower and roman tub. Obviously, they'll be a little different than the Barnett ones that I'm getting. I haven't decided if it's necessary to change out the tub spigot to the Victorian style as well. The one we have is still in good shape and I wouldn't say it clashes with the new style.
I also thought about using this cross handle on the tub?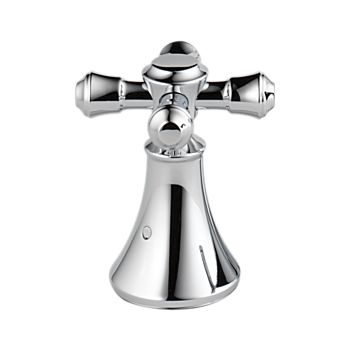 "Cassidy" roman tub handle by Delta
I really like the cross dial for the showers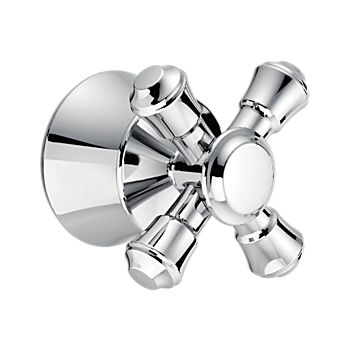 "Cassidy" shower handle by Delta
We're talking hundreds of dollars in savings here! If you think this might be an optional upgrade for you too, just check out your tub/shower manufacturer's website and find your existing faucet. They usually note the valve it requires so you can look up trim kits with the same requirements within that brand. Hope you find this as helpful as I did!
You. Light up my life...
~Amber